Dr. Behnam Bohluli
Oral AND Maxillofacial Surgeon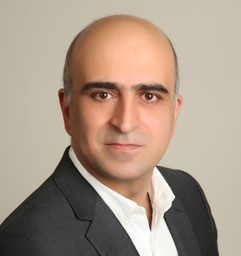 Dr. Bohluli is commonly considered a leader in facial cosmetic surgery. He decided to focus on facial cosmetic surgery after graduating as an oral and maxillofacial surgeon in 2001. He has practiced across a variety of facial cosmetic surgery scopes since then.
He has performed more than 4,000 primary and several hundred secondary rhinoplasties over his 17-year career. Dr. Bohluli is especially interested in revising failed surgical cases, as he believes a successful revision procedure can be indispensable in achieving the patient's goals.
In addition to his busy clinical practice, he is actively involved in academia and scientific research. He has frequently lectured in international meetings, and his scientific efforts have led to 45 publications in major surgical journals and 25 book chapters commonly referenced in this field.
Dr. Bohluli has collaborated with many key figures in facial cosmetics and plastic surgery. In 2009, he served as General Secretary for the first Dubai rhinoplasty symposium; there, along with a brilliant multidisciplinary team consisting of Dr. Jack Gunter, Dr. Shahrokh Bagheri, and Dr. David Kim held one of the most memorable meetings.
Dr. Bohluli has had the opportunity to teach in University of Toronto over last few years. This has allowed him to become accustomed to North American perspectives with regard to surgical concepts. Moreover, he has the honor of being certified by three prestigious North American boards: the American Board of Facial Cosmetic Surgery, the American Board of Oral and Maxillofacial Surgery, and the Canadian Board of Oral and Maxillofacial Surgery.